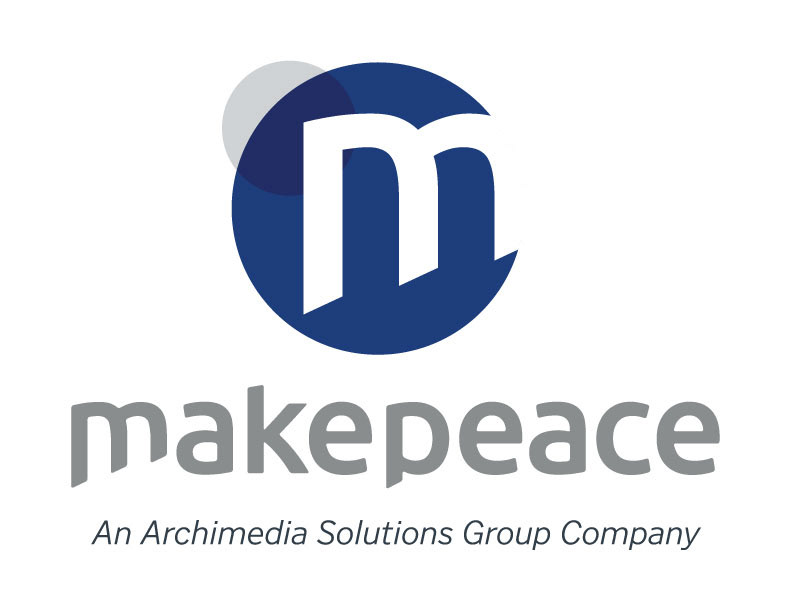 History
Makepeace, a company whose history is both extensive and rich (first opening its doors in 1895) has remained a model of consistency throughout the years. Its corporate philosophy of providing unprecedented customer service and satisfaction to its core clients:  the building industry (architects, engineers, contractors) and print clients (marketers, designers, and other large format visual creators) have never changed over the past 100 plus years.
Why Circles?
The circles may seem ambiguous to many; however, there is a logical explanation behind the choice and arrangement of them. Circles have no beginning or end, and express movement and longevity - a representation of Makepeace's history in the industry. They also stand for commitment and community - a nod to the importance of our client community at Makepeace and our commitment to them.
 
The smaller circle in the background symbolizes Makepeace's past while the larger one in the foreground symbolizes the present. The transparency of the overlapping circles represents openness and trust - which all our relationships at Makepeace are built on. The "M" angled up and off the circle's edge, represents movement towards the future. Makepeace has always prided itself on providing not only the best customer service but also being ahead of the curve when it comes to offering the most current equipment and services.
The font
I chose the font Ubuntu for its contemporary look and the roundness of the font which makes it approachable.


Why the Color Blue?
The colors I chose for the new logo come from the parent company, Archimedia's color pallet. The purpose for this is to express the visual message of community and relationship between the different brands. Also, the color blue is associated with and reinforces trust and stability.