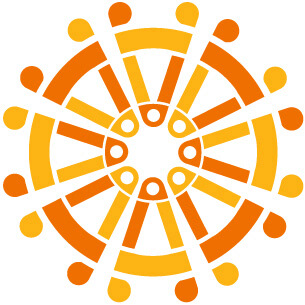 The individual wedges of the brand mark form a caliper.
All the calipers together represent a "series" and form the letter "O" for Obesity.
Adding the three rings with varying weights, dividing the calipers and using alternating colors creates a sense of energy and movement. 
Dividing the calipers with the rings also creates the image of two people embracing or engaging one another.